VH-DZJ Cessna 177 Cardinal (c/n 17700142)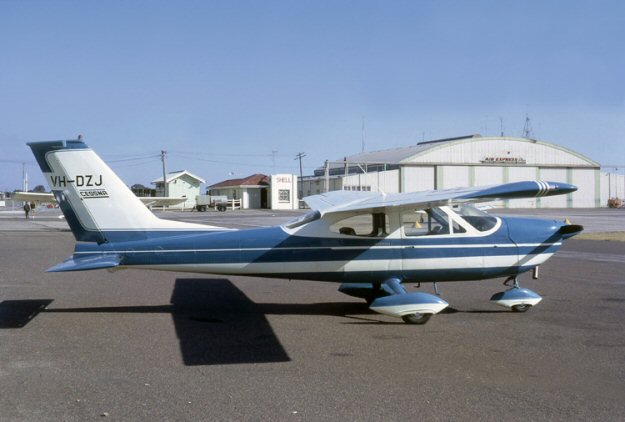 Another of the original batch of 20 Cardinals imported in 1968. VH-DZJ was a deluxe model
with spats, special paint, etc. Note cantilever wing. Originally to have been introduced as the
Cessna 172J. The above photograph was taken by Graham Ruckert at Archerfield in August
1968. It had been first registered in January of that year. Greg Banfield's shot below, at Wagga,
NSW was taken a decade later in February 1979. Looks to have the same livery, except for
the horizontal bars outlining the rego. Finally, in the image at the foot of the page, by John
Wheatley, it is seen at a rally at Archerfield, circa 1971, whilst operated by Brisbane's radio
station 4BK, on hire from Queensland Flying Services. It would appear that its sponsor for the
event was a drug company. -DZJ was damaged beyond repair in an accident at Cairns, Qld on
19 August 1997.