VH-DZH Cessna 177 Cardinal (c/n 17700154)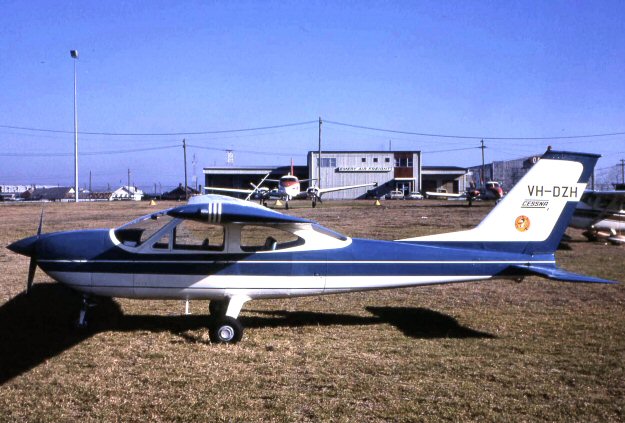 Most of the VH-DZ series were Cardinals, although this one, seen above a John Wheatley photo
was somewhat short lived, being registered on 26 January 1968 and written off in a crash at Inverell,
NSW on 12 January 1971 The pilot had complained to the owner about a faulty carburetor heat
control but was assured it was serviceable. Nevertheless, shortly after take off from a country property
the aircraft entered a steep left turn, eventually diving into the ground, killing the pilot. His passenger
escaped, but the heat of the resultant fire precluded him from going to the aid of the unconscious pilot.
The rego VH-DZH was re-issued in 1980 to a Cessna 310R. Today it is another Cessna, a 210L.