VH-DYJ Beech A23A Musketeer Custom III (c/n M-1027)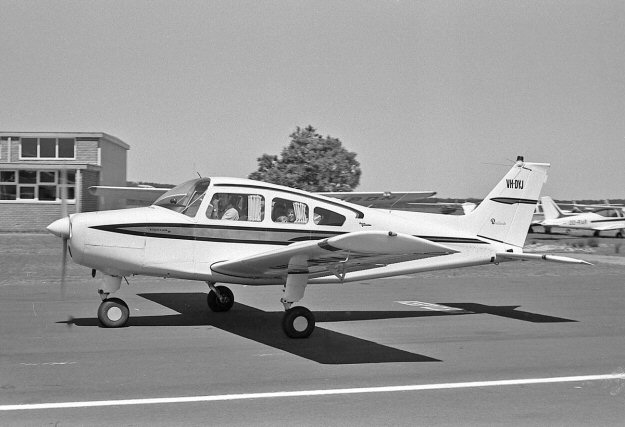 Built in Wichita in 1967, this Super III was built on the production line alongside stable mate
VH-DYH, both machines being imported through the agents, Hawker de Havilland Australia..
Geoff Goodall saw it at his old stamping grounds, Jandakot Airport, in March 1970. (I am sure
that this GA airport is now looked up tighter than a drum!) -DYH remained in WA for several
years after this photo was taken and then was sold in Victoria. It was destroyed at St. Marys,
Tasmania in a fatal crash on 30 November 1977.