VH-DYE Beech 95-C55 Baron (c/n TE-306)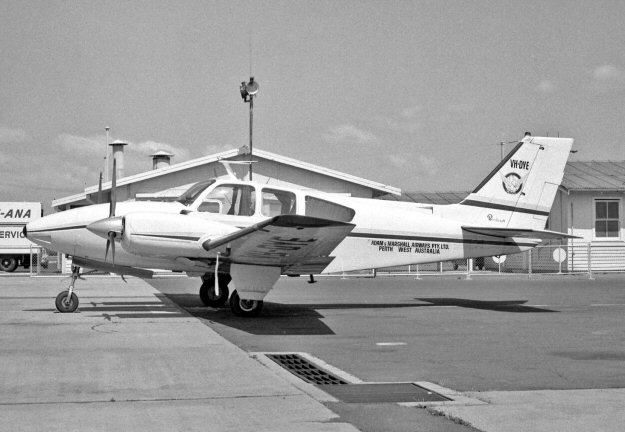 This Baron was registered in April 1967. It had several owners including Adam & Marshall Airways
Pty. Ltd of Perth who acquired it in January 1969. Geoff Goodall's shot of it is seen above at Perth
Airport in October 1969. Below is an enlargement showing titling and narrow fonted rego. A&M's
tenure was brief, however, since it was sold in December of that same year to Trans West Air Charters.
It was sold again in June 1973 and the new owner made it VH-DYB. .