VH-DWM Cessna U206A Super Skywagon (c/n U206-0632)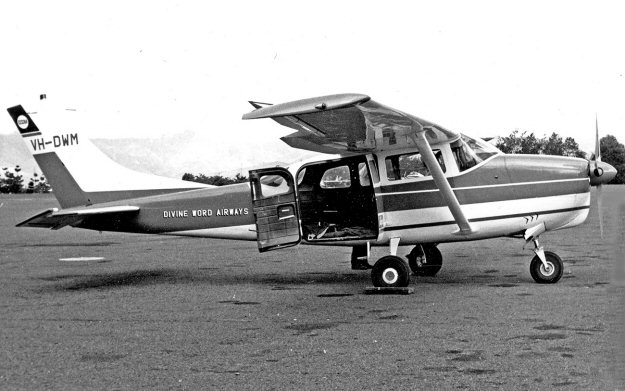 Registered new in November 1966 to the Catholic Mission of the Divine Word at Wewak, this Super
Skywagon had a short life, crashing on 3 February 1968. Father Henry Hoff undershot during landing
approach to Minegende, NG sustaining critical injuries. A Territory Airlines Cessna 402 rushed him to
a specialist hospital in Brisbane and, after a lengthy recovery, he returned to flying for the Mission.
-DWM, seen above at Goroka in 1967 in this shot by Alan Bovelt was written off.