VH-DVY Cessna 337 Super Skymaster (c/n 33700129)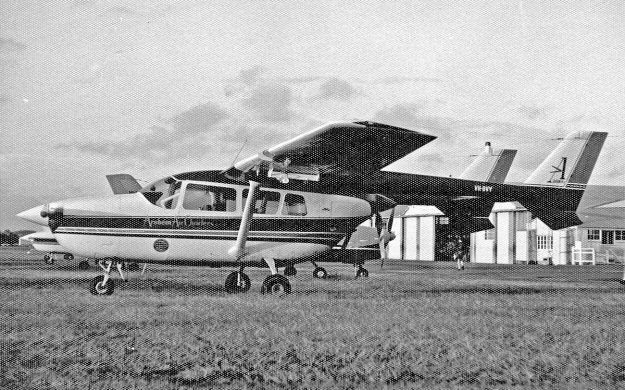 Unfortunately this Bob Livingstone shot taken at Archerfield in October 1966 is not particularly
sharp. The titling on the forward fuselage is for Arnham Air Charters. It was one of the aircraft
damaged by cyclone Tracy at Darwin on Christmas Day, 1974. Repaired in 1977, it was with-
drawn from use in 1983 Restored again in 1991 it was finally written of in a crash at Newman,
WA on 17 February 2014.