VH-DVJ Cessna 150H (c/n 15067230)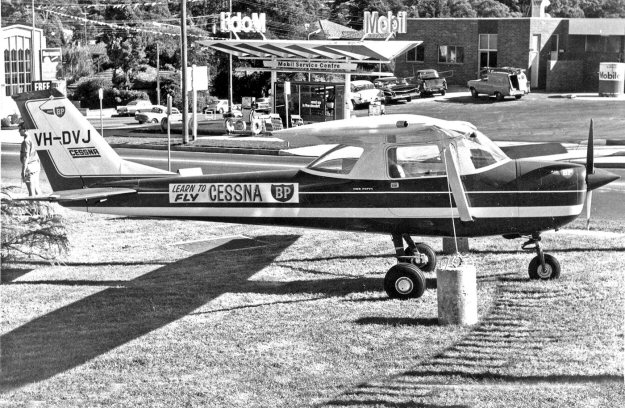 Here's an interesting shot of a C150 on what appears to be the the forecourt of a BP petrol station
in the northern Sydney suburb of Epping in April 1968. Photo by Mike Croker. Registered new
in March 1969, -DVJ is currently privately owned at Port Lincoln, SA.