VH-DVE Cessna 150H (c/n 15067207)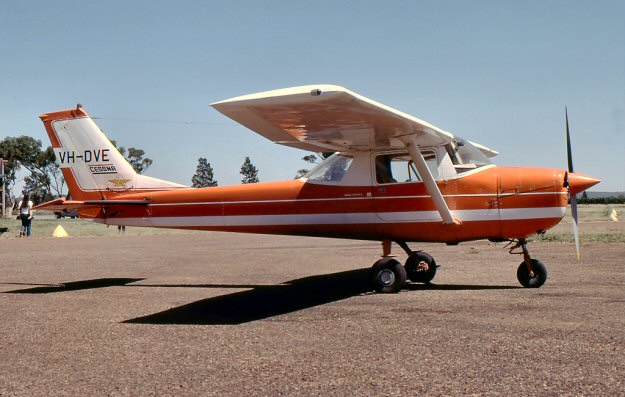 Registered to Rex Aviation in March 1969, VH-DVE went on to fly with Parafield-based Master-
flight in the mid 1970s. David Carter photographed it under a cloudless sky at Griffith in 1978.
The Cessna was damaged in a storm and stuck off the register on December 10, 1979 . It is not
known where the storm occurred.