VH-DVD Cessna 150H (c/n 15-067206)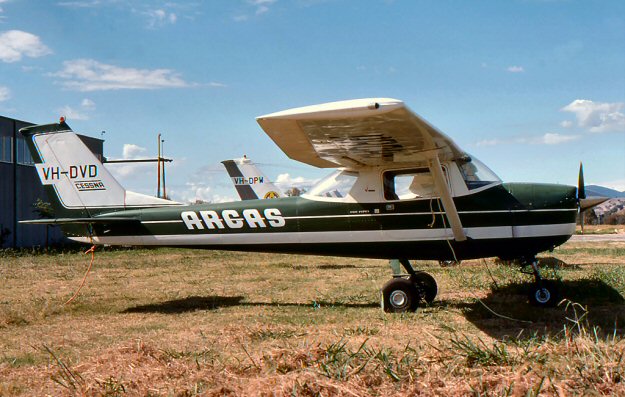 Australian Cessna agent Rex Aviation registered VH-DVD in March 1969. When David Carter
photographed it at Albury in 1976, it was being flown by Arcas Airways, a locally based flying
school and air charter charter operator. In September 2016 it was still based at Albury, owned
by a pilot who lived just south of the Murray River in Ebden, Victoria.