VH-DVA Cessna 150H (c/n 15067203)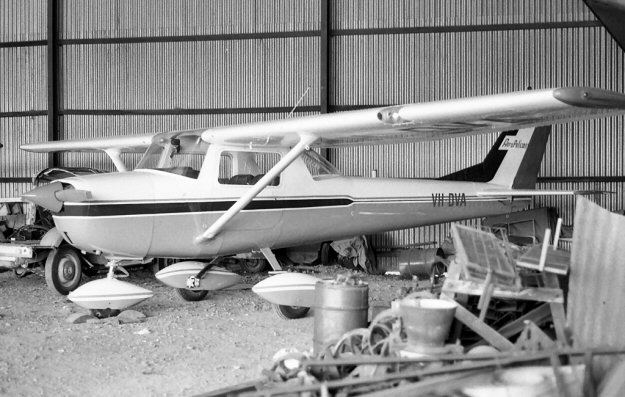 VH-DVA was registered to G. Dean, of the Sydney suburb of Cronulla, in January 1969. When
David Carter found it parked in a dirt-floored hangar at Belmont, Newcastle, in June 1970 it was
with Aeropelican. Keith Hilder built the Belmont airstrip, on the shores of Lake Macquarie, after
the Royal Newcastle Aero Club announced it was moving from Broadmeadow aerodrome in New-
castle to Maitland. Hilder's airstrip was in the suburb of Pelican – hence Aeropelican – but was
generally known as Belmont Airport and these days Lake Macquarie Airport. –DVA was still with
Aeropelican in 1976 as the company was increasingly concentrating on commuter air services to
Sydney Mascot. By September 2016 –DVA was still current and registered to a owner on the
Mornington Peninsula.