VH-DUX LET (Orlican) L-40 Meta Sokol (c/n 150507)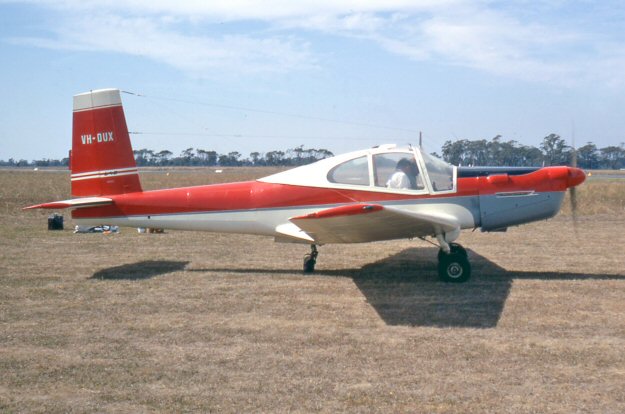 At least nine (that I know of) Meta Sokols were imported into Australia. This nicely turned out
example was seen by Roger McDonald at Morwell-Latrobe Valley Airport, Victoria in April 1972.
Most of the Australian Meta Sokols were in the VH-DU series, indicating that they were imported
from Czechoslovakia by the agents Dulmison Aircraft, Sydney, and VH-DUX was one of the first
. to come in, being originally registered on 6 April 1960 to Kingsford Smith Flying Service at Banks-
town, who had a business association with Dulmison. After 5 months as a demonstrator, -DUX
was sold to a Queensland owner, and ended its flying days on 5 May 1974 when it crashed inverted
in a swamp immediately after takeoff from Tooradin, Victoria, with minor injuries to Captain Jack Ellis
and his three passengers.