VH-DUS Bell 47G-5 (c/n 7833)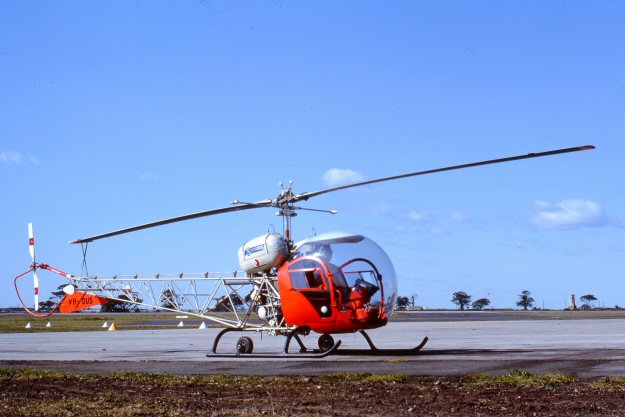 This Bell was registered to Suttons Motors, Pty Ltd when Greg Banfield took the above shot at
Mascot in September 1966, just after it had been first registered. (See enlargment below for
titling and rego). It suffered an accident at Camden, NSW a month later and was absent from
the register then until July 1970 after it had been rebuilt. It pranged again in April 1974 and was
restored to the register in 1976 for Airfast Helicopters (Pty) Ltd of Mascot. Despite yet another
mishap in October 1978 it is still on the register (although how much of the original machine remains
is probably something of a mystery). C/n 7833 is currently registered (November 2008) to Jason's
Concrete and Haulage Pty Ltd of Bairnsdale, Victoria.