VH-DUP
LET (Orlikan) L-40 Meta Sokol (c/n 150702)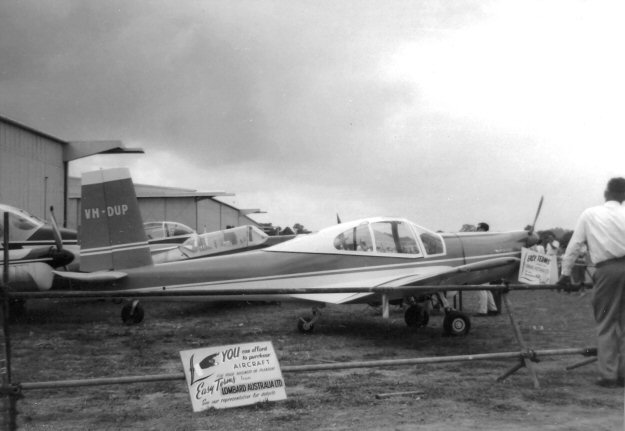 This Meta Sokol was the demonstrator for the agents Dulmison Pty Ltd. It is seen in this image from
the Geoff Goodall collection at Bankstown in May 1961 in the compound reserved for Czech imports.
Note Let L.200A Morava in back. The sign says "YOU can afford to purchase aircraft for your
business or pleasure - Easy Terms from Lombard Australia Ltd. See our representative for details"
Lombard, needless to say, were a financing corporation (taken over by National Westminster Finance
Australia Ltd in 1983). VH-DUP was re-registered, when sold in 1963, as VH-EMR, and then
almost immediately (a few days later) was re-registered again as VH-EMB. It was wfu in 1980.