VH-DUL Percival P.28B Proctor 1 (c/n K.246)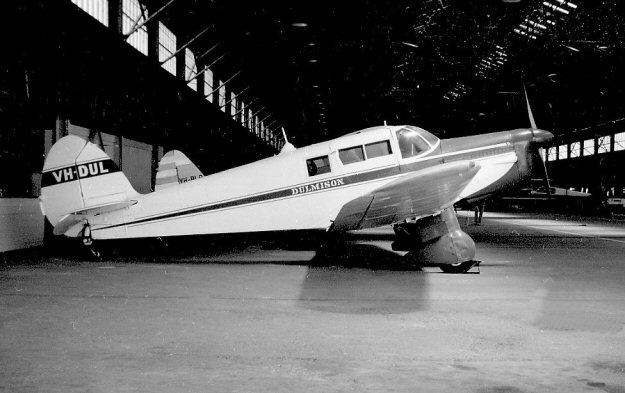 This was the ex-RAF Proctor P6187 civlianized in 1946 as G-AHFU. It was not exported to
Australia, however, until 1958 - a late-comer as far as Proctors go. When Geoff Goodall took
the above shot in at Bankstown, NSW, January of 1964 the aircraft was owned by the Dulmison
Co, (now Dulmison Australia) a leading supplier of electric utility and transmission equipment.
As this is wriitten (in Raleigh, NC, in September 2006) I am somewhat familiar with that enterprise
insofar as my wife works for a leading power transmission consulting company who use their prod-
ucts. I suspect that their executive aircraft today is not a Proctor!