VH-DUH CZL (Let) Aero 145 (c/n 20-001)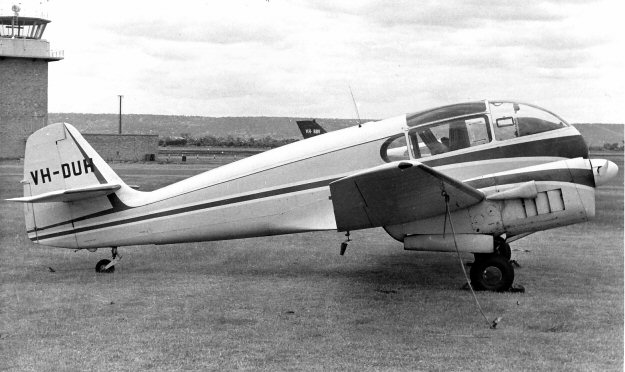 VH-DUH was the third Aero 145 imported by Dulmison Aircraft Pty Ltd. (The fourth, and only
other example of this model in Australia was VH-WWC). -DUH was first registered in December
1960. It is seen above at Perth Airport in November 1964 in this photograph by Merv Prime (via
Geoff Goodall) while owned by National Contractors, who used it for charter flying. It is still
current, and has been gorgeously restored to an original finish as seen in the nice shot below by Phil
Vabre, at Temora in 2014. It is now registered to an owner in NSW.