VH-DTR Cessna 150H (c/n 15068175)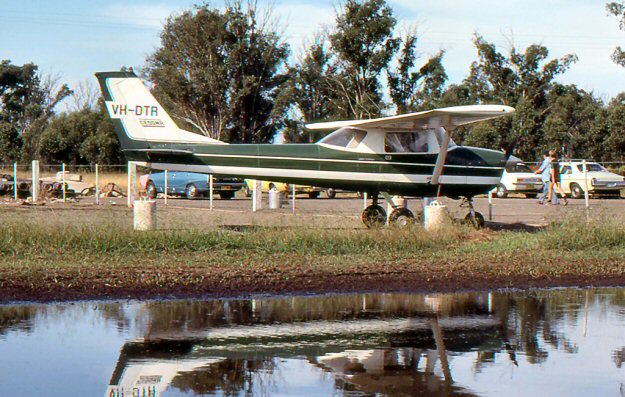 VH-DTR was delivered to the Canberra Aero Club in November 1969. By the mid 1970s i
had been sold to a private owner in Sydney's western suburbs and was photographed by David
Carter tucked away in a corner of Schofields aerodrome in 1978. The 22-year-old Cessna
was exported in January 1991 to the Royal Thai Air Force which gave it the military serial
Ph1-3/34 and based it at Don Muang International Airport. In reality the ageing Cessna was
used by members of the air force's flying association, a flying club, and not the military.
It reverted to civil markings, as HS-AFB, in 2005 but remained at Don Muang until it was with-
drawn from use in 2009. After several years parked at the base, it was cleaned up and placed on
display in RTAF roundels and marked "RTAF Flying Association". Current location not known.