VH-DTP Cessna 150H (c/n 15068145)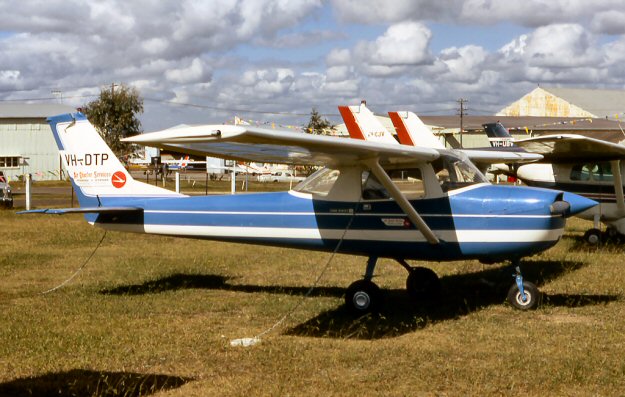 VH-DTP was registered to Dick Foster, of Air Charter Services at Devonport, a Cessna dealer,
in September 1969. David Carter's picture shows it at Bankstown on April 3, 1971, possibly
for resale on the mainland. The 1976 register showed the owner as John Dugan, of Wilton, NSW.
Forty years on and it still current, registered to Dugan but with the address slightly further south at
Marulan.