VH-DTN Cessna 150H (c/n 15068062)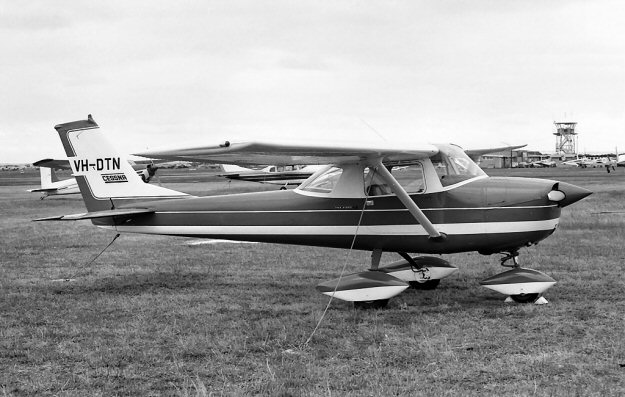 Cessna were definitely on a roll in the late 60s and 70s when a tremendous segment of their prod-
uction lines went to Australia, much to the chagrin (and bankruptcy) of prospective lightplane cont-
enders such as Victa. Some say price gauging was going on Anyway, David Carter saw
VH-DTN at Moorabbin in December 1969, a month after it came onto the register . The owner
was W.J. Mackay of Toorak . In later years, –DTN was owned by pilot and author Elva Rush,
whose book

Up Above Down Under

told the stories of renowned Australian female aviators.
In September 2016 the aircraft was registered to an owner at Rutherglen, in North East Victoria,
who based it at nearby Corowa airport.