VH-DTI Cessna 150H (c/n 15068032)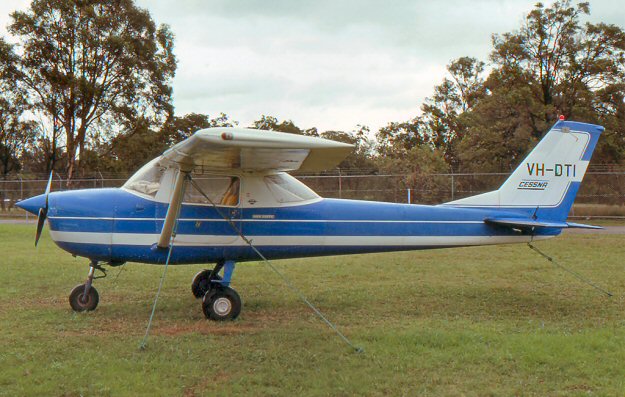 This 1967 built Cessna 150H did not appear on the register until October 1969. It was one of the
many 150Hs Australian Cessna distributor Rex Aviation was compelled to take in a major global
promotion of the 150 to make it the world's premier training plane. The impact in Australia was
the rarity of the 1968 model as Rex struggled to find buyers for its unsold 1967 models. VH-DTI
was registered initially to Rossair, the Cessna agent for South Australia and was still based in the
state in 1975. David Carter photographed it at Bankstown in 1977. In June 2016 –DTI was
registered to an owner at Moorebank, a suburb not far from Bankstown airport.