VH-DTG Cessna 150H (c/n 15068011)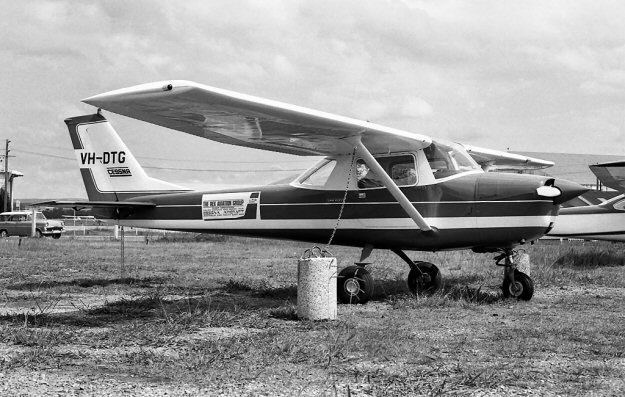 VH-DTG was one of some 25 Cessna 150Hs imported in the 1960s and 70s. It was registered
to Cessna agent Rex Aviation in October 1969 . David Carter's photograph shows it brand
new parked on Rex's flightline, with a Rex Aviation Group publicity blurb attached to the fuselage.
–DTG was damaged in a storm at Murwillumbah on December 18, 1998 and removed from the
register . By the time it returned in October 2004 its registration has been allocated to another
aircraft and it became VH-JKB instead. In March 2016 its registration was cancelled with the
note "no longer being used as an aircraft". Odd nomenclature. Was it being used for something
else? Its last registered owner lived in Brisbane.