VH-DTC Cessna 150H (c/n 15067881)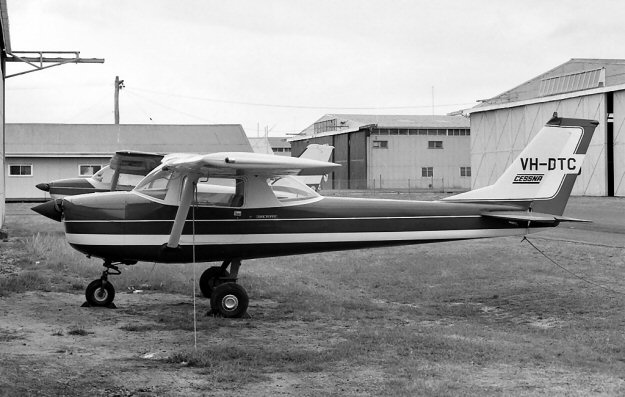 Schutt Airfarmers, the Cessna agent at Moorabbin, took delivery of VH-DTC in September
1969. When David Carter saw it at there in December that year it was still looking brand new.
-DTC had its registration revoked by authorities in 2013. It was last registered to an owner
in Brisbane.