VH-DTA Beech 35-B33 Debonair (c/n CD-440)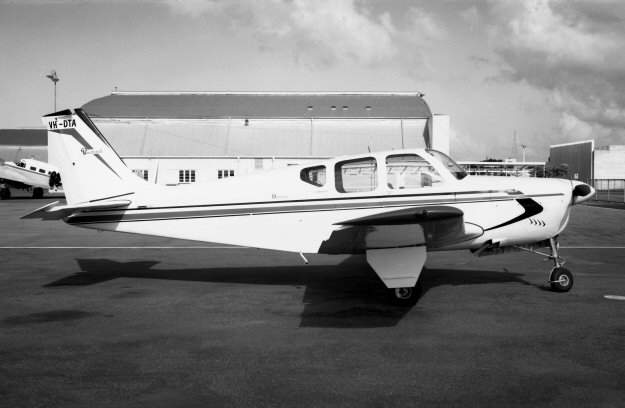 This was the former VH-DHC, re-registered -DTA in December 1963. Greg Banfield photographed
it at Eagle farm, Brisbane in February 1964. Brian Nicolson acquired the aircraft in very sad condition
around 1985 and completely refurbished it, as seen in his shot below. Nine years later, and after
several different owners, -DTA was destroyed in a crash near Narrogin, WA on 19 June 1994 when
the pilot was attempting to land in overcast weather. It appears that the aircraft stalled (it was found that
the stall warning indicator was turned off) and impacted the ground almost vertically, with port wing low.
Both pilot and passenger were killed.