VH-DSQ Cessna 182B Skylane (c/n 52051)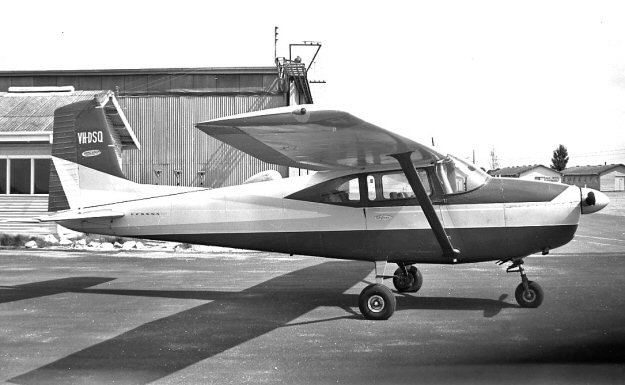 Both of these photos were taken by Geoff Goodall. Above VH-DSQ is seen at Ballarat, Victoria
in March 1966, while below, a decade later at Moorabbin in July 1977, it had had portions of its
original Cessna paint scheme overpainted. This 182 was first registered as VH-DSC in January
1962, imported second-hand ex N2751G by Keith Dayal-Singh of Dayal Singh Construction Co
of Tamworth. Keith owned a long series of aircraft for his personal and business use, going back
to Gemini and Proctor days. A subtle re-registration of his 182B to VH-DSQ was achieved with
simple paint strokes in July 1965, allowing him to use his preferred VH-DSC on a PA-30 Twin
Comanche. The Skylane above was written off on 28 February 1979 when it collided with a fence
while attempting a go-around near Kilmore Victoria. The three occupants were seriously injured.