VH-DSP Cessna U206C Super Skywagon (c/n U206-0981)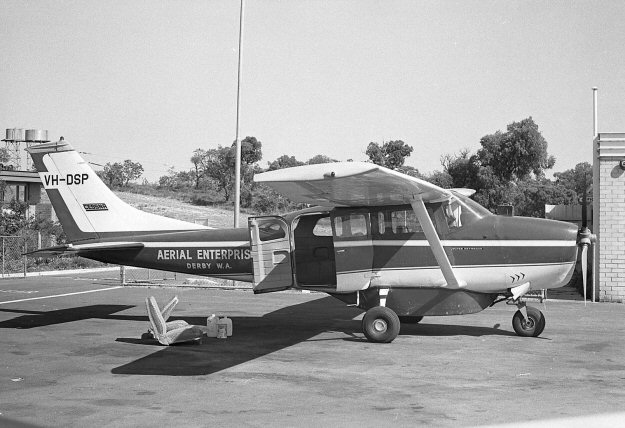 VH-DSP is still current and is now based in the Australian Capital Territory. When the above shot
was taken at Jandakot in March 1971, however, it was still with its original owners. Aerial Enterprises
of Derby, WA. John Wheatley saw it at Alice Springs (immediately below) also in 1971, under
threatening skies. New two years previously, it had been imported by WA Cessna dealers Simpson
Aviation, and left Wichita a N3981G. It was later sold in Queensland and the shot below at the foot
of the page was at Rockhampton in May 1973 when it was owned by a real estate auctioneer. The
belly cargo pack was an optional extra available with the U206A model on. Above and lower images
both via Geoff Goodall.