VH-DSJ (1) Cessna 182L Skylane (c/n 18258572)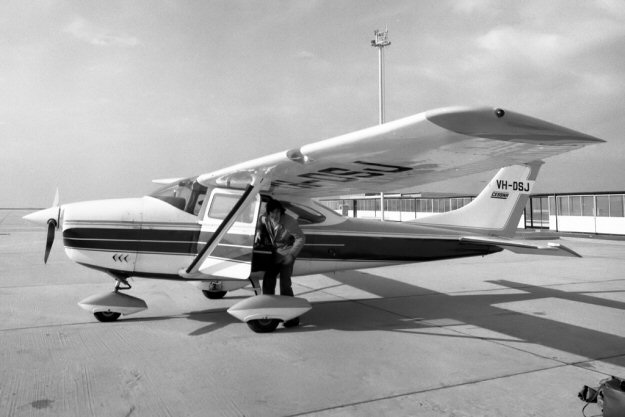 The caption on this CAHS archives shot indicates that this Skylane was being used by DOT for
aerial survey/photography work over Melbourne and Tullamarine Airport when this photo was
taken at Essendon in 1974. The aircraft was first registered in February 1968, having been built
as N3172R.
On 21 October 1978 VH-DSJ was being piloted by 20 year-old Frederick Valentich on a flight
from Moorabbin to King Island. Whilst over Bass Strait Valentich advised Melbourne Air Traffic
Control that he was being shadowed by an aircraft some 1000 ft above him. Shortly after that he
radioed that he was experiencing both engine problems and a break up of R/T transmission, and
that the strange craft was hovering above him again, and that it was not a conventional aircraft.
No further transmissions were heard and Valentich and his aircraft were never found. The Aust-
ralian Department of Transport investigation concluded that the reason for the disappearance of
-DSJ could not be determined.