VH-DSG Cessna 177 Cardinal (c/n 177-00503)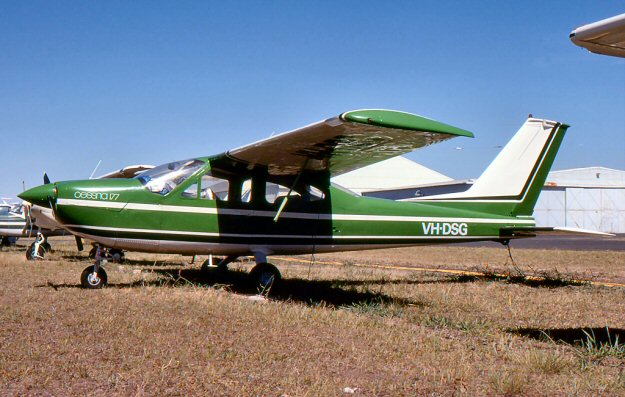 The expectations of Rex Aviation and Cessna for their sleek new Cessna 172 replacement were to
be unfulfilled. It took Rex over two years to shift the many original model Cardinals it had ordered
from the factory . VH-DSG was one of the last sold when it was registered in June 1970. It spent
at least part of the 1970s available to the Royal Aero Club of NSW members and the club was one
of its sponsors when it participated in the 1976 Benson and Hedges Trans-Australia Air Race, along
with a battery of Gold Coast businesses . David Carter's 1981 photograph shows it freshly painted
at Bankstown. On October 23, 1982, it crashed at the Mt Bindo airstrip, near Jenolan Caves.
While the occupants escaped unharmed, –DSG was consumed by fire.