VH-DSD Cessna 180 C Skywagon (c/n 50890)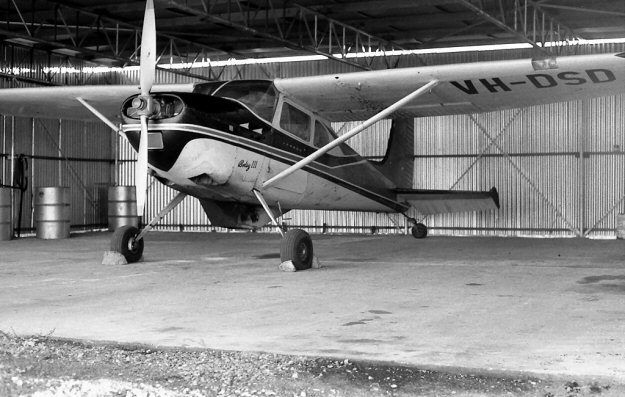 This was the former VH-MDC first in December 1960. A crop duster, it became VH-DSD
2 months later. It was named "Betsy III" when David Carter photographed it in its hangar at
Lismore in June 1970. –DSD crashed at Tenterfield on May 18, 1973 and was written off.