VH-DRV Beech A65 Queen Air (c/n LC-277)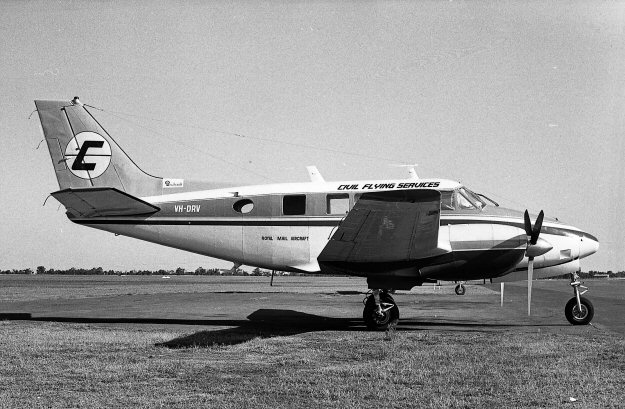 Formerly N7056N, this Queen Air was first registered in February 1968. Geoff Goodall's photo
(above) was taken four years later in April 1972 at Perth Airport. The inscription under the rear
cabin windows reads "Royal Mail Aircraft". It was sold abroad in January 1978 (as VP-PBE?).