VH-DRR Piper PA-23-160 Apache (c/n 23-1366)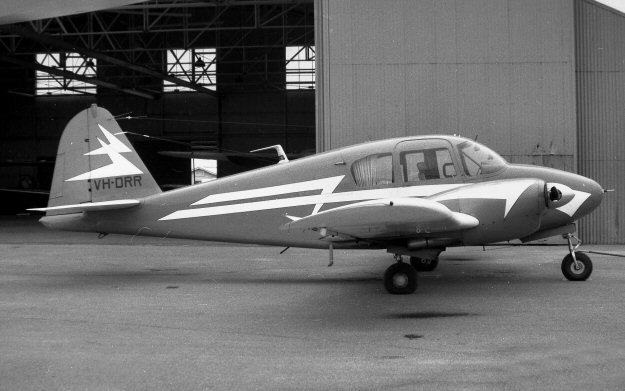 This was previously British adventurer Sir Donald Campbell's G-APLJ, flown out to Australia
the previous year to support his land speed record attempts on the dry lake bed at Lake Eyre,
SA in his "Bluebird". Although delivered to the UK in 1958, it spent some time in Nigeria from
March 1960 until August 1962, first as VR-NDG and later as 5N-ABS. When restored to the
UK register in 1962 it was still wearing its standard Piper finish. However, in the photos seen
above and below (both by Geoff Goodall) it is shown (i) above at Parafield in March 1964 and
owned by then by Noarlunga Sand Pit Ltd of Adelaide and (ii) below at Adelaide-West Beach
in April 1963 still as G-ALPJ, wearing a quite hideous dull blue and white scheme. By December
of 1986 when seen by Danny Tanner at Parafield (foot of the page) it was owned by the rather
oddly named Assess Air Services of Essendon. It is still current, and registered in Queensland.