VH-DRC Beech A23 Musketeer (c/n M-747)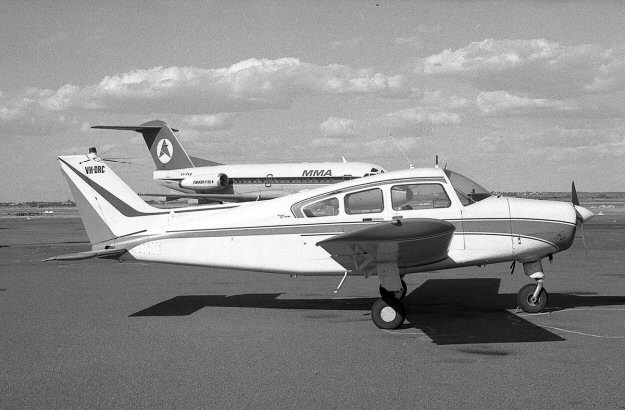 Registered VH-CFK(2) to Civil Flying Services when new in August 1965, this Musketeer became
-DRC when sold off by the training company in December 1965. It went to Western Australia, and
Geoff Goodall captured it at Carnarvon in October 1975. It had several owners, mainly in WA,
although today is flown out of Goulburn, NSW.