VH-DRA DHA-3 Drover 1 (c/n 5004)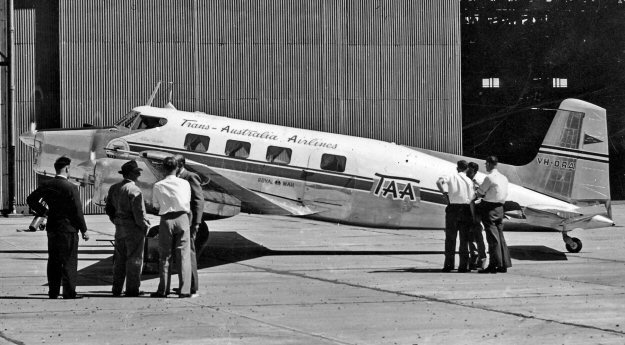 Both these photos of VH-DRA are from de Havilland Australia (via the Geoff Goodall collection).
The image above was taken at Bankstown in December 1950 while below it is seen at Townsville,
circa 1951 after delivery to TAA. Following propellor problems, all Drovers were converted to
Mks 1F, 2 and 3 respectively during their lifetime, and -DRA also went through this process. It
was rebuilt following a crash at Charleville, Queensland in April 1965 and sold to New Hebrides
Airways as VP-PAG.