VH-DQY Cessna 337B Super Skymaster (c/n 337-0681)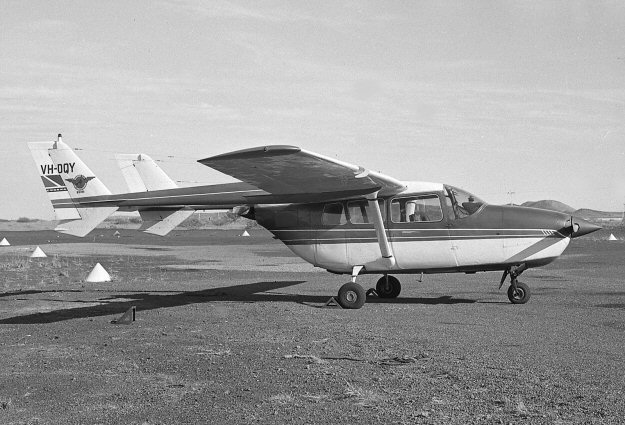 Was it coincidence, or was it a DCA trend to register Cessna 337s as VH-D+Y? Here is 'Q' at
Dampier, WA in June 1972 when it was owned by an operator working out of that airport. This
airport, incidentally, is now named Karratha. Anyway, VH-DQY was first registered in 1967 to
Thunderbird Aviation at Tamworth, NSW, having been built at N2381S. It had several owners
(plus a register outage from June 1978 for a year whilst being repaired from an accident) before
being finally cancelled from the register in January 2000. At that time it had ben working as a fish
spotter out of Port Lincoln, SA. Photo above by Geoff Goodall.