VH-DQR Cessna 182K Skylane (c/n 18258177)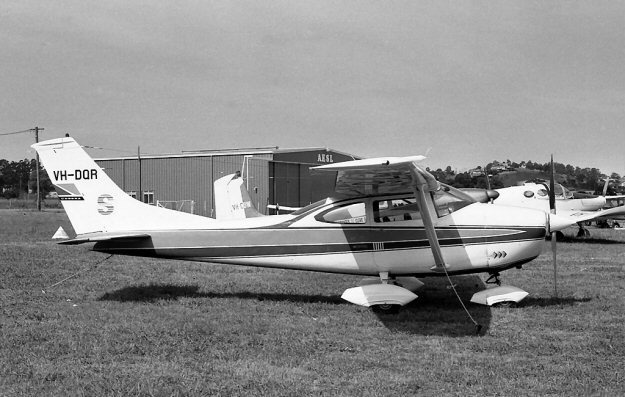 Schutt Aviation was one of the early operators of VH-DQR, as shown by the logo on its tail in
this David Carter photo at Bankstown in 1970. It had been registered in August 1967. Air
Britain's 1976 Australian register showed the owner as Stanbroke Pastoral Company but
despite its cattle interests lying far from Melbourne, Air Britain gave its base as Moorabbin.
On April 13, 1987, –DQR flipped on its back when landing at Glenormiston Station, 240km
from Mt Isa. It was struck off the register, to return again in January 1989 as a Cessna 182KA2.
The A2 signified it had been substantially modified on an Australian supplemental type certificate.
The nature of the modification is not known. –DQR was withdrawn from use in September 1997.