VH-DPX Cessna T337B Super Skymaster (c/n 337-0626)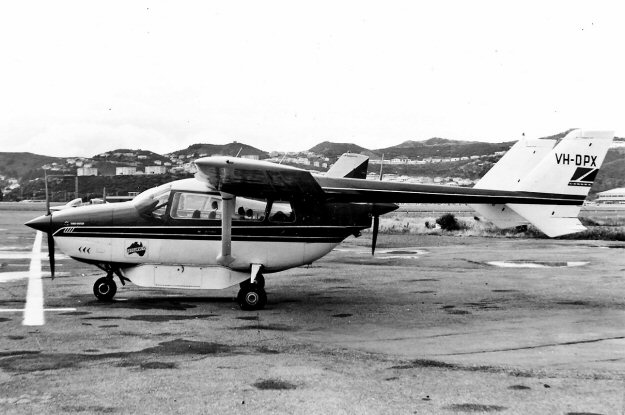 This Alan Bovelt shot was taken at Wellington, New Zealand in 1970 when the aircraft was visiting
whilst operated by Geosurveys of Australia of Adelaide. It was a turbocharged version with the
210 hp Continental TSIO-360-A engines. It later went to Tasmanian Aviation Services Pty Ltd
of Hobart. On 7 April 1987 the aircraft was landing at Maer Island, Queensland and overshot the
runway during very wet conditions and was written off. The ATSB indicated that "the airstrip was
not suitable for the intended operation'.