VH-DPS Cessna 172H Skyhawk (c/n 17256001)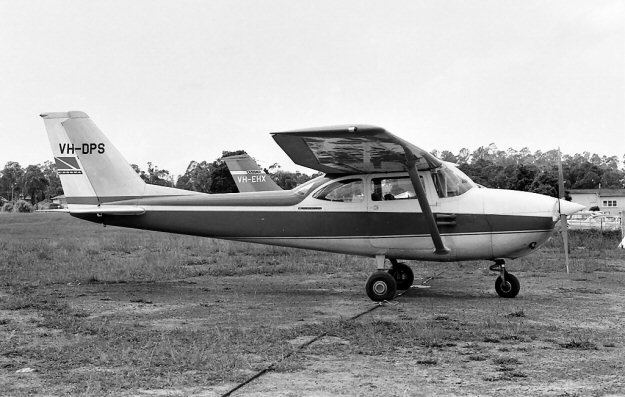 New when registered in October 1967, VH-DPS, the former N2801L, was shipped to Cessna
agent Rex Aviation at Bankstown. A couple of years had passed when David Carter snapped
it at Bankstown in 1969. –DPS was lost when, during a low-level bore inspection at Carlton
Hill Station, Western Australia, engine trouble forced it down. The aircraft flipped and was written
off. The pilot was uninjured.