VH-DOQ Cessna 182H Skylane (c/n 18256240)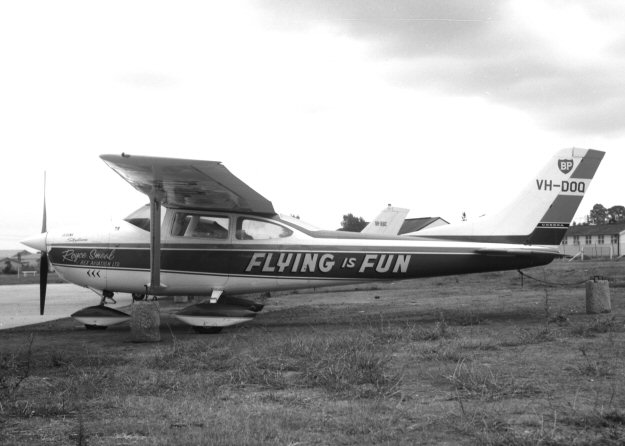 The slogan on this Rex Aviation demonstrator was painted on the fuselage sides with the words in
their same relative position. Thus the 'Flying is Fun' on the port side makes a lot more sense than
the rather stilted 'Fun is Flying' on the starboard! Greg Banfield took both images on 27 December
1965 at Bankstown. It was re-registered VH-TSK in July 1966 when sold and, as such, is still
current today (2010).