VH-DOK Cessna 172F Skyhawk (c/n 17252819)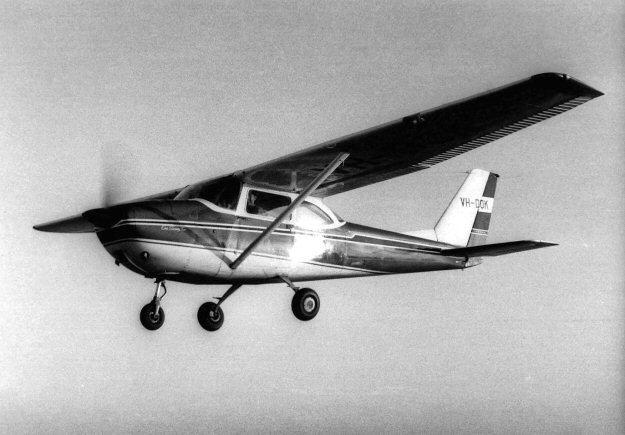 This shot of a Skyhawk in flight came from the Daryl Mackenzie collection. The narrative on the
reverse side indicates that it was taken over Darwin in April 1967. This aircraft had first been
registered in June of 1965. In the 1970s it was used for a while by the Labertouche Sport para-
chute Centre. It is not longer registered but, oddly, the current VH-DOK is a Rheims-built 172K
which is also used for parachute dropping.