VH-DOA Cessna 182H Skylane (c/n 56175)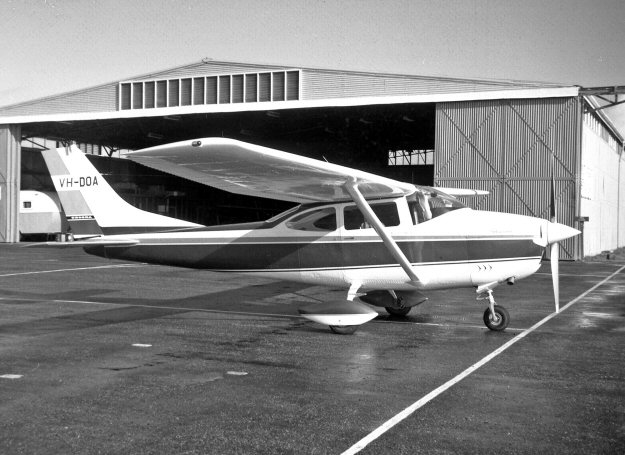 Moorabbin, July 1965. This shot from the Geoff Goodall collection shows a new Cessna in front
of the Schutt Aircraft hangars having been assembled and registered to this Cessna dealer during
the prior month. It was sold to sold to D. C. Coutts of Malmsbury Vic on 27 July 1965. The
unfortunate registration was a routine allocation from Rex Aviation's VH-D block for new Cessnas,
and suprisingly remained with this 182H until April 1993 when a new owner had it changed.(to
VH-TXI).