VH-DNH Cessna 172F Skyhawk (c/n 17252687)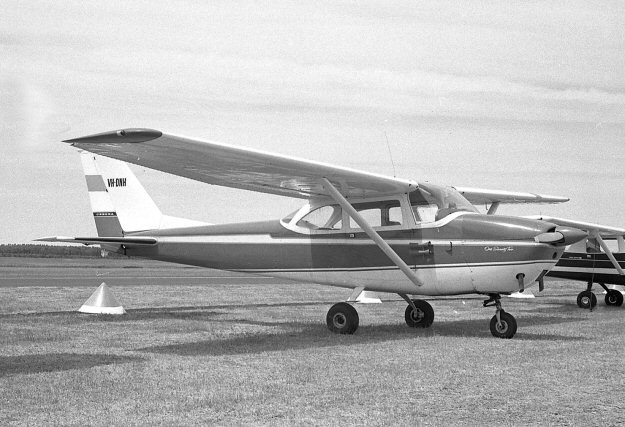 One of a ton of Cessna 172Fs imported in 1965. This one came in through WA Cessna dealers
Simpson Aviation. Geoff Goodall saw it at Jandakot, Perth in December 1969 (above). Still
current, and still in Western Australia, it has had many owners since then.