VH-DND Cessna 337 Super Skymaster (c/n 337-0006)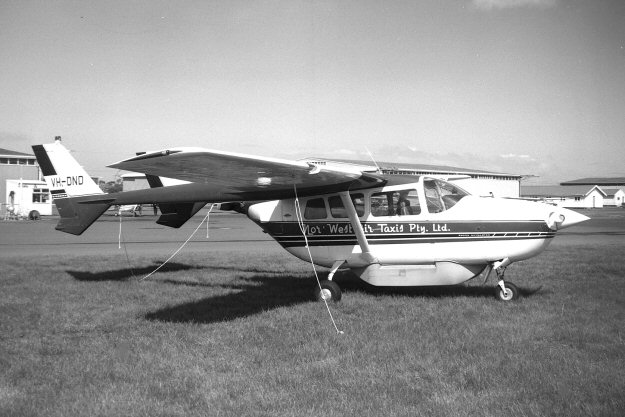 Here's the sixth Super Skymaster off the production line (built as N2106X) at Moorabbin in Sept
1965 about to be delivered to Nor West Air Taxis of Carnarvon, WA. Photo by Geoff Goodall.
One of the first 337s in Australia, it was first registered on 19 March 1965 to Australian Cessna
dealers Rex Aviation of Bankstown, NSW. Nor West was later taken over by Trans West Air
Charters in whose titling it was seen when Geoff photographed it again at Jandakot, Perth in April
1970 (immediately below) Trans West had several different liveries over the years and Geoff's
final shot at the foot of the page illustrates one of them. Jandakot again, this time in February 1971.
In August 1980 it sustained some damage and was de-registered, but was restored and is still
current today, being registered to a private party in South Australia.