VH-DMW Cessna 172F Skyhawk (c/n 17252621)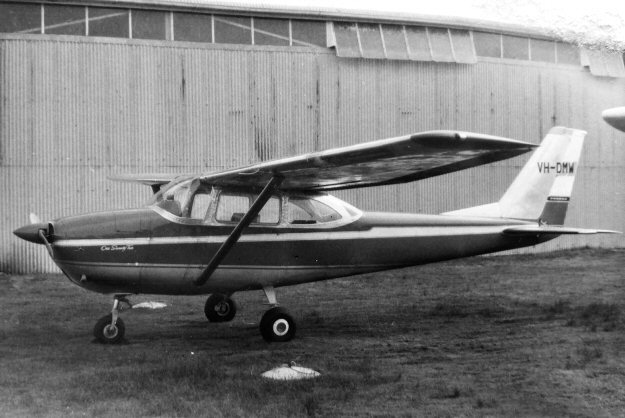 Another brand new Skyhawk outside Schutt's hangar at Moorabbin in 1965. It would have been
N8717U when it emerged from the crate from Wichita. Above photo by John Bland. Interesting
that so many of these fifty year machines are still flying. This one is registered to a private owner in
Foster, Victoria, down by the Wilson's Promontory area.