VH-DML Cessna 150E (c/n 15061037)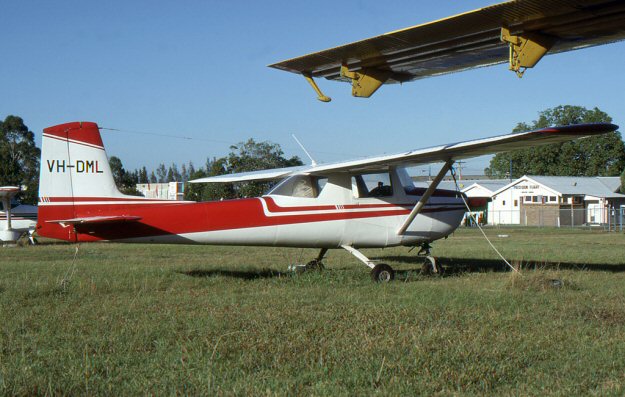 Registered new in March 1965, VH-DML had carried the US registration N2537J before it was
shipped to Australia . In the mid 1970s it was owned by beef giant King Ranch and may have
been used for cattle mustering, a task that has largely been taken over by helicopters . David
Carter's picture of –DML dates from 1987 when it was wearing a livery more at home on swept-
tailed Cessnas . In August 2016, the 51-year-old Cessna was owned by a farmer at Yeoval,
in the NSW Central West.