VH-DMK Cessna 150E (c/n 15061936)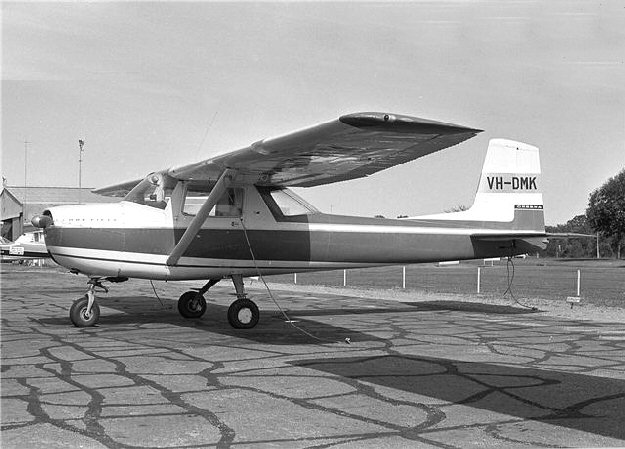 The Model D was the first of the 150s with the cut down rear fuselage. This 150E, seen above
at Jandakot in September 1973 had minor changes from it. First registered in March 1965,
VH-DMK was still in original Cessna delivery when Geoff Goodall saw it some eight years later.
It is still current in Western Australia.