VH-DMI Cessna 172L Skyhawk (c/n 17259236)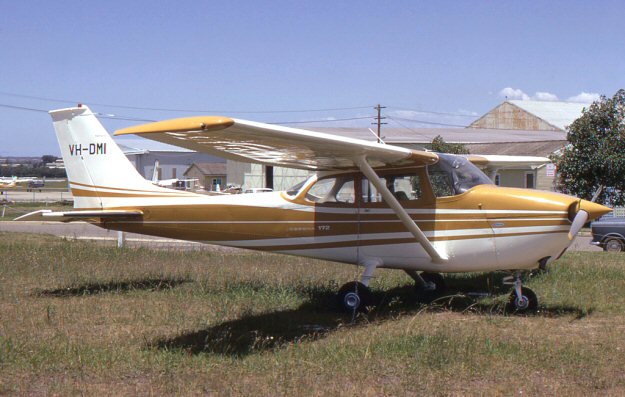 VH-DMI was registered in October 1970. David Carter snapped it on the Rex Aviation flight
line at Bankstown in January 1971. In 1976 it was with the Katanning Flying Club in Western
Australia. –DMI was damaged in a storm on 7 November, 1979 and was off the register for
six months. It was damaged again on 2 March, 1983 . The nature of this damage and where
it happened is not known. This time the aircraft was not restored.