VH-DLU Beech V35 Bonanza (c/n D8571)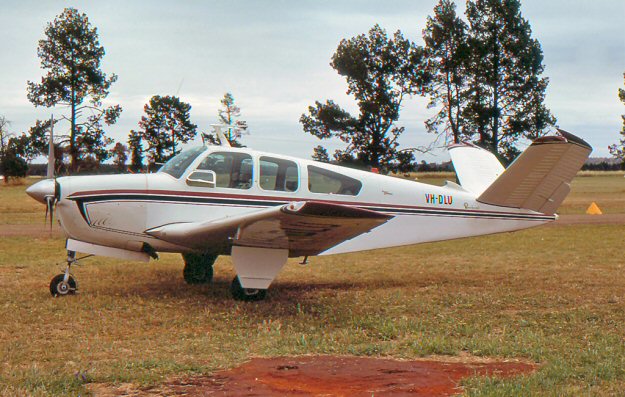 Following Hawker de Havilland's usual practice, VH-DLU was registered in the Beech agent's name
in February 1968. David Carter's picture was taken 10 years later, at Griffith, around the time the
aircraft was based at nearby Hay. In August 2016, –DLU was owned and operated by Central
Highland Air Services, of Ballarat.