VH-DLT Beech A23-24 Musketeer Super III (c/n MA-287)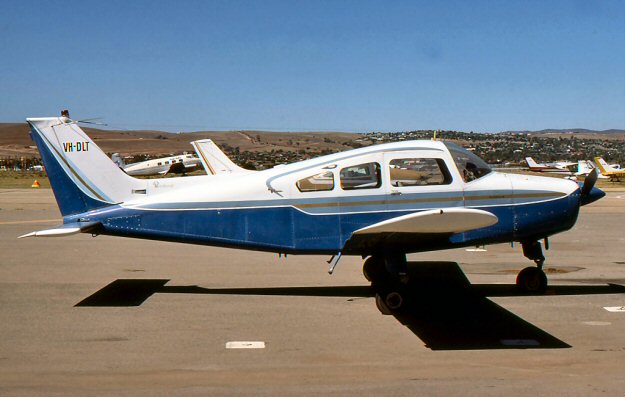 VH-DLT was registered to Beech agents Hawker de Havilland in February 1968. When
David Carter photographed it at Parafield (above) in April 1978, it was owned by Opal
Exporters, an Adelaide business. It was written off in a forced landing during a local flight
out of Kempsey, NSW, on 16 April, 1989, ending up almost inverted among trees.