J

VH-DLP Beech A23A Musketeer Custom III (c/n M-1065)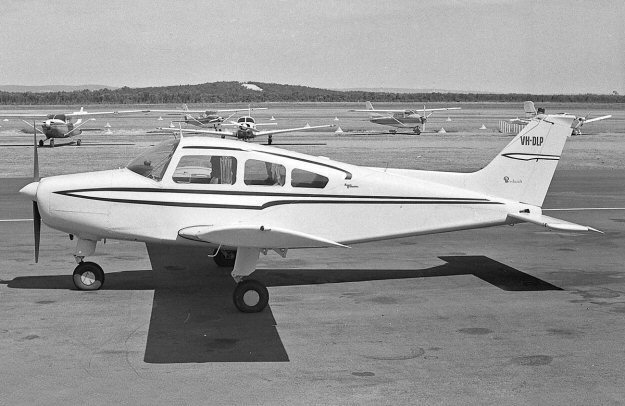 Here's a nice late model Custom III Musketeer at Perth's Jandakot Airport seen by Geoff
Goodall on Boxing Day, 1971. Imported new by Hawker de Havillands four years earlier
in December 1967, it still looked brand new and was obviously well cared for. It has, I
believe, spent all of its career in the Perth, WA area and is still current there today.