VH-DLE Cessna 172E Skyhawk (c/n 17251671)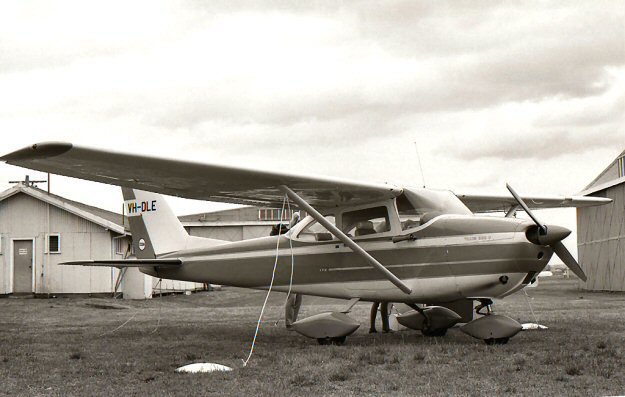 Registered in September 1964, VH-DLE had been allocated N5771T ahead of being shipped to
Australia for sale by Cessna agent Rex Aviation. David Carter's photograph dates from December
1969 when he saw it at Moorabbin . It was named

'Yellow Bird II'

. In the mid 1970s, –DLE
was registered to an owner at Timboon in western Victoria . It was still registered in August 2016.
to car dealer Bruce Stanley Clough of Nar Nar Goon, Victoria. Sadly, Mr. Clough passed away
in 2013, although the aircraft is still registered to him and probably still used by his car dealership.