VH-DKY Cessna 310J (c/n 310J0180)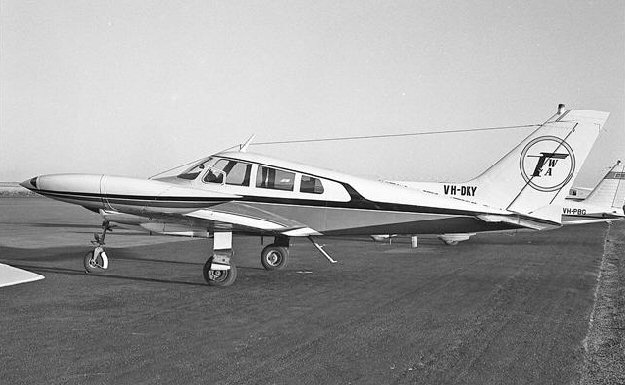 First registered in November 1965 (ex N3180L) VH-DKY is seen above in this shot by Geoff
Goodall at Port Hedland, WA in May 1971 whilst it was with Trans West Air Charter. In July
1975 it was sold in New Guinea and became P2-DKY. By February 1977 it was back on the
Australian register again and resumed its original rego. The photo below by Dave Freeman shows
it at Archerfield in July 1977 still wearing its New Guinea rego. Clearly the owner was a bit tardy
in getting a painter to change the P2 back to VH-. It is still current and registered today (2009)
in NSW. George Canciani caught it at the point of take-off at Essendon (bottom of the page) in
September 2004, wearing a particularly gaudy rainbow-like paint job.