VH-DKR Cessna 182G Skylane (c/n 18255298)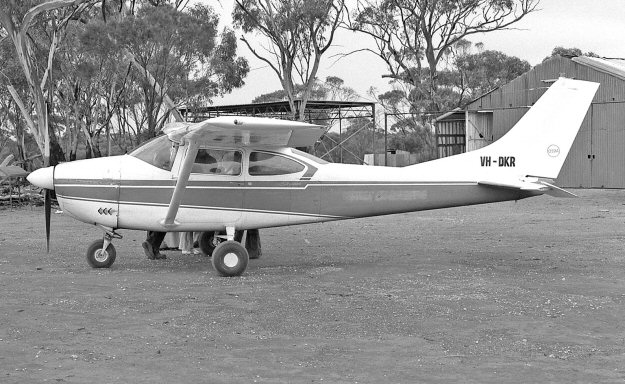 VH-DKR was first registered (US registration, if it ever actually carried it, was N2098R) in
Australia on 29 April 1964 to the Nonning Pastoral Company of 'Bidgemia' Station, via
Carnarvon, WA. This rural holding has owned many aeroplanes over the years. When
Geoff Goodall took the above photograph at the small mining town of Kambala, Western
Australia in May 1975, -DKR was being used for parachuting operations. In fact it still is,
and has been operated by Hillman Farm Skydivers Inc of Bunbury for the last two decades
at least. Ian McDonell saw it at its new home base at Redcliffe, Queensland in May 2015
(below) still wearing the old Hillman Farms Skydiving logo (enlarged, foot of page).